Bellefonte Historical and Cultural Association
Sunday Afternoons at The Library Concerts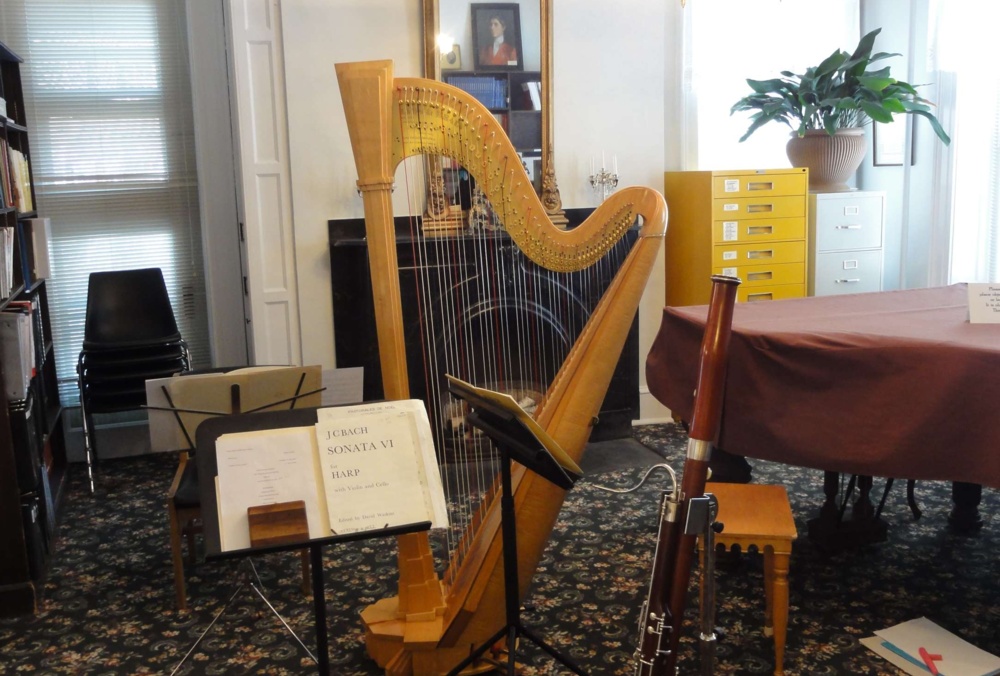 Concerts are held on selected Sundays in an intimate setting at the Centre County Library's Historical Museum, a Georgian home (ca. 1815) located on the northwest corner of Allegheny and Howard Streets in Bellefonte, 203 N. Allegheny Street. Performances begin at 2:30 p.m. This music series has been presented since 1981 in conjunction with The Centre County Library.
Library Concerts are arranged by James Dunne.
MUSIC SERIES 2016-2017
October 30, 2016 Orenda Duo, Jenny and Nathan Wilson (jazz)
November 6, 2016 Jay Vonada Jazz Trio
January 15, 2017 Camerata Amistad (Hispanic)
February 12, 2017 Revamped Duo (violins)
March 19, 2017 Anne-Marie Hildebrandt (Irish Harp)
April 9, 2017 Amanda Silliker (mezzo-soprano) and Svetlana Rodionova (piano)
May 14, 2017 Curtin Street Chamber Players


April 9

Amanda Silliker,
mezzo-soprano

Svetlana Rodionova, piano
The concerts are supported by BHCA, which in turn is partially supported by the Pennsylvania Council on the Arts through its regional funding partnership, Pennsylvania Partners in the Arts (PPA). PPA is administered in this region by the Pennsylvania Rural Arts Alliance.