Bellefonte Historical and Cultural Association




Out Loud at the Bellefonte Art Museum
Reading original poetry, prose, and performance
Co-presented by BHCA and the Bellefonte Art Museum
Archive of Past Seasons
2014-2015:
April 17, 2014: Poetry by Bellefonte High School Students
May 16, 2014: Bellefonte Poetry Collective: Teresa Stouffer, Georgi Johnson, Stefan and Bib Polak, Alg Jones, and Glenn Mitchell
June 20, 2014: Penns Valley Poets: Abby Minor and Margie Gaffron
September 19, 2014: Bellefonte Moth: 5-Minute True Stories Told by Bellefonte Residents
October 17, 2014: Katherine Bode-Lang, book launch
November 21, 2014: Julia Spicher Kasdorf: Poems from the Fracking Fields
January 23, 2015: John Ziegler and open mike
February 20, 2015: Bellefonte Moth with Anne McCarthy: true stories told by Bellefonte residents
March 20, 2015: The Panera Poetry Group: Sarah Hankins, Mark T Shirey, Hilary Hauck, Steve Deutsch, Lisa McMonagle, Margie Gaffron, John Ziegler, Teresa M Stouffer
April 17, 2015: Poem in Your Pocket: bring a poem to share
May 8, 2015: James Brasfield: Poetry andTranslation
2015-2016:
September 25, 2015: Marian Dornell, author The Unicorn in Captivity
October 23, 2015: Women and Words: Greta Haney, Erin Condo, Abby Minor, Nell Hansen, and Rebecca Gaffron
November 17, 2015: Julie Swarstad Johnson, author of Jumping the Pit
January 15, 2016: Book Launch; Todd Davis and Peter Buckland read from new collections of poetryt\ about the environment.
February 20, 2016: Bellefonte Moth; Anne McCarthy hosts another story-telling season by local residents.
March 18, 2016: Local high school and middle school student writers read their own writing.
April 15, 2016: Poem in Your Pocket; audience members share favorite published poems in celebration of National Poetry Month.
May 13, 2016: Debut of Mud on Her Boots, Corene Johnston's collected poems, read in her honor by her friends.
June 3, 2016: Elder Voices in Centre County. New writing by members of groups facilitated by Abby Minor.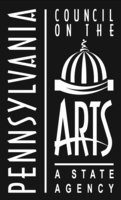 BHCA programming is supported by the Pennsylvania Council on the Arts through its regional funding partnership, Pennsylvania Partners in the Arts (PPA). PPA is administered in this region by the Pennsylvania Rural Arts Alliance.
Poetry readings are coordinated by Julia Kasdorf.