Bellefonte Historical and Cultural Association




BHCA Home | Archive of Past Seasons
Out Loud
Reading original poetry, prose, and performance
Co-presented by BHCA and the Bellefonte Art Museum
New Event: New Book Festival
Saturday, November 20, 2021
3:00 pm, St. John's Episopal Church, 120 W. Lamb St., Bellefonte, PA
Celebrate poetry with four local poets and their newest books!
at St. John's or via Facebook
Steve Deutsch, author of Persistence of Memory, and Going, Going, Gone Mary McGuire, author of Always the Blue Tide Turning Mary Rohrer-Dann, author of Taking the Long Way Home Jack Troy, author of Giving It Up to the Wind
Masks please
The sanctuary has a strong sound system and is large enough to permit social distancing.
Book sale & signing (cash or check only)
Reception will follow in St Johnís Parish Hall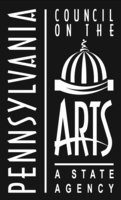 BHCA programming is supported by the Pennsylvania Council on the Arts through its regional funding partnership, Pennsylvania Partners in the Arts (PPA). PPA is administered in this region by the Pennsylvania Rural Arts Alliance.
Poetry readings are coordinated by Julia Kasdorf.