Bellefonte Historical and Cultural Association
Sunday Afternoons at The Library Concerts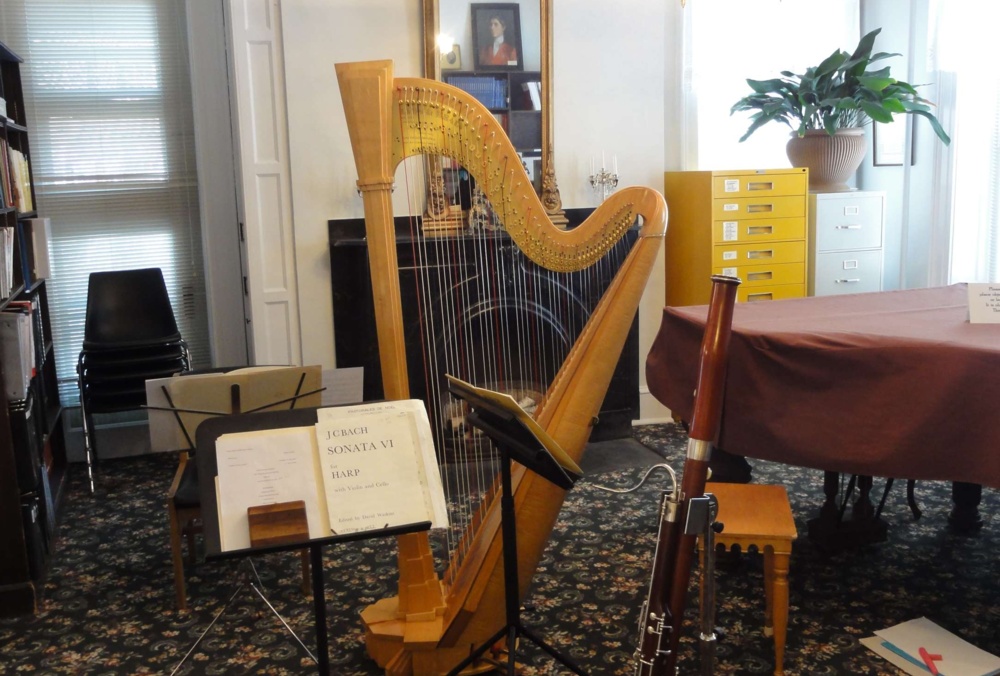 Concerts are held on selected Sundays in an intimate setting at the Centre County Library's Historical Museum, a Georgian home (ca. 1815) located on the northwest corner of Allegheny and Howard Streets in Bellefonte, 203 N. Allegheny Street. Performances begin at 2:30 p.m. This music series has been presented since 1981 in conjunction with The Centre County Library.
Library Concerts are arranged by James Dunne.
MUSIC SERIES 2013-2014

October 20, 2013 - ARTHUR GOLDSTEIN JAZZ QUARTET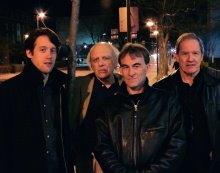 The Arthur Goldstein Quartet presents the best of post-bop jazz and original material, including pieces by Arthur Goldstein (piano) and Kevin Lowe (drums). Other members include Steve Bowman (soprano and tenor saxophones), and James Robinson (bass). Their repertoire ranges freely from the most avante-garde material to readings of Bach and under-recognized artists such as Mal Waldron. The quartet has performed at college concerts, arts festivals, and at numerous local venues

November 17, 2013 - AIR DYNAMICS!
Diane Gold Toulson, Cathy Herrera, Susan Kroeker, Smith Toulson, flutists, with guest Anne Sullivan, harpist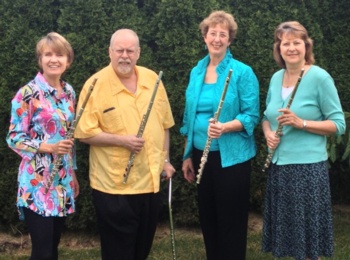 Air Dynamics! is comprised of members of the Nittany Valley Symphony flute section Diane Gold Toulson, Cathy Herrera and Susan Kroeker, with the addition of Maestro Smith Toulson. In 2011, Cathy, Diane and Susan joined forces with harpist Anne Sullivan at the Shade Mountain Concert and Sunday Afternoons at the Library Concert Series to celebrate the works of two of history's most famous flutists and composers, brothers Franz and Karl Doppler. Inspired by their joyful experience performing chamber music together, and the multitude of compositions available for flute ensembles, they invited clarinetist Smith Toulson, who also plays the flute, to join them, and formed Air Dynamics!, State College's first professional flute ensemble, performing works for flute duo, flute trio, and flute quartet. Air Dynamics! has been slated for performances of music ranging from Baroque and Brazilian to Bozza throughout the fall, at the Nittany Valley Symphony Luncheon with the Maestro October 3, The Palmer Museum October 16, The PSU Flute Day October 20, Sunday Afternoons at the Library in Bellefonte November 17, and at State College First Night, New Year's Eve.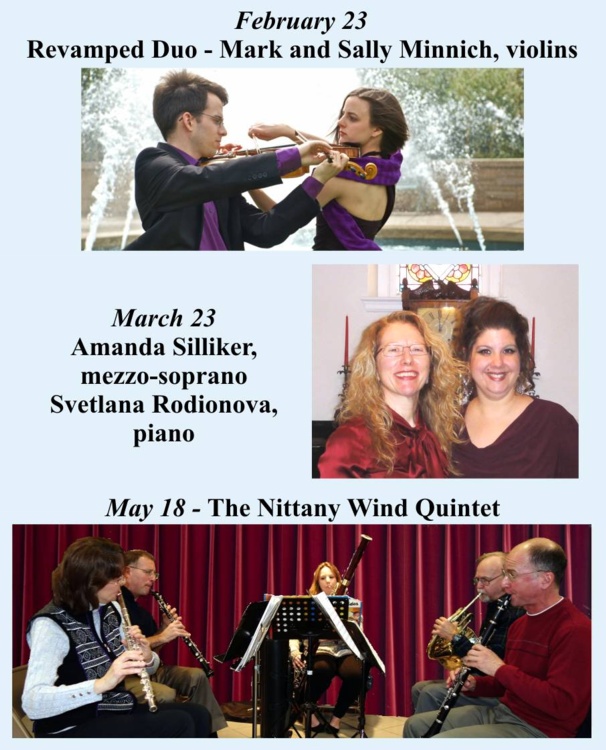 February 23, 2014 - REvamped Duo
Mark and Sally Minnich, violins
Revamped is an independent duo comprised of violinists Mark Minnich and Sally Williams Minnich, who have been bringing the precision of classical training together with the energy of pop concerts ever since establishing the group in 2008. They have performed in Ohio, Indiana, Pennsylvania, Arizona, Washington D.C. and abroad in Austria and Greece. Revamped is currently based out of Central Pa. and is available for performances in Cleveland, Pittsburgh, Philadelphia, Washington, D.C. New York City and surrounding areas.
March 23, 2014
Amanda Silliker, mezzo-soprano
Svetlana Rodionova, piano
May 18, 2014 - THE NITTANY WIND QUINTET
Susan Kroeker, flute; Barry Kroeker, oboe; Mark Weaver, clarinet; James Dunne, horn; Carly Andriaccio, bassoon; with Cecilia Dunoyer, piano
The concerts are supported by BHCA, which in turn is partially supported by the Pennsylvania Council on the Arts through its regional funding partnership, Pennsylvania Partners in the Arts (PPA). PPA is administered in this region by the Pennsylvania Rural Arts Alliance.