Virtual Walking Tour of Bellefonte, Pennsylvania
The Talleyrand Park Citizens Committee
Bellefonte Historical and Cultural Association
Stop 11. Brockerhoff Hotel

BHCA Home | Virtual Tour Home | Center Town Map | Next Stop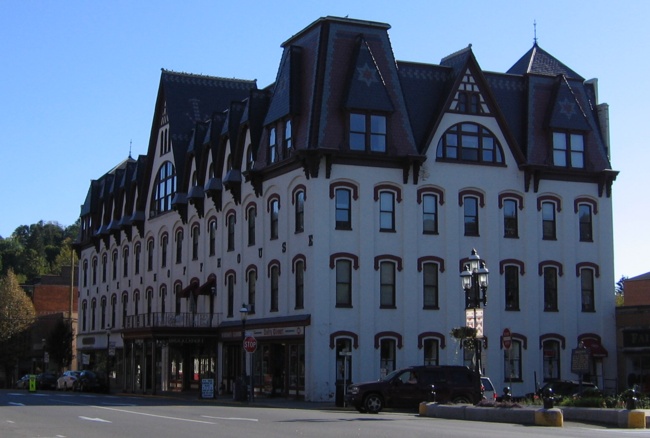 The Brockerhoff Hotel stands on South Allegheny Street at the southwest corner of The Diamond. This was once the site of a log cabin tavern owned by James Benner. The Hotel was built on this site in 1864 and 1865 by Henry Brockherhoff, following the relocation of the log cabin at the corner of Allegheny and Bishop Streets. It was redesigned by Robert Cole in the 1890s by adding a fourth floor and interesting roof design. In the end, it is a perfect example of Gothic Revival architecture, with multi-tiered slate mansard roof and Romanesque windows on the front. It is today a residential facility.
Click here to view a gallery of historical images of The Brockerhoff and The Diamond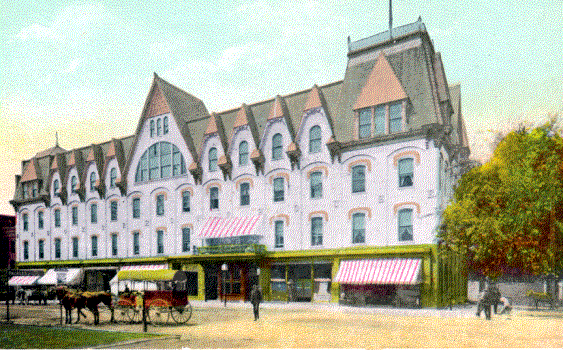 Fred D Smith Collection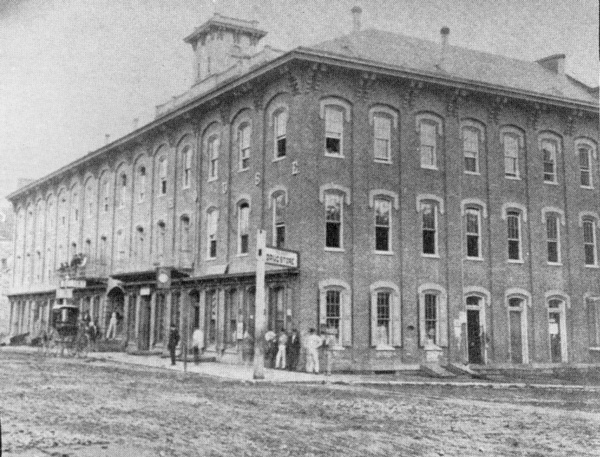 The Brockerhoff before the fourth floor and mansard roof were added.