Virtual Walking Tour of Bellefonte, Pennsylvania
The Talleyrand Park Citizens Committee
Bellefonte Historical and Cultural Association
Stop 25A. The Ironmaster's Mansion

BHCA Home | Virtual Tour Home | Entire Map | Next Stop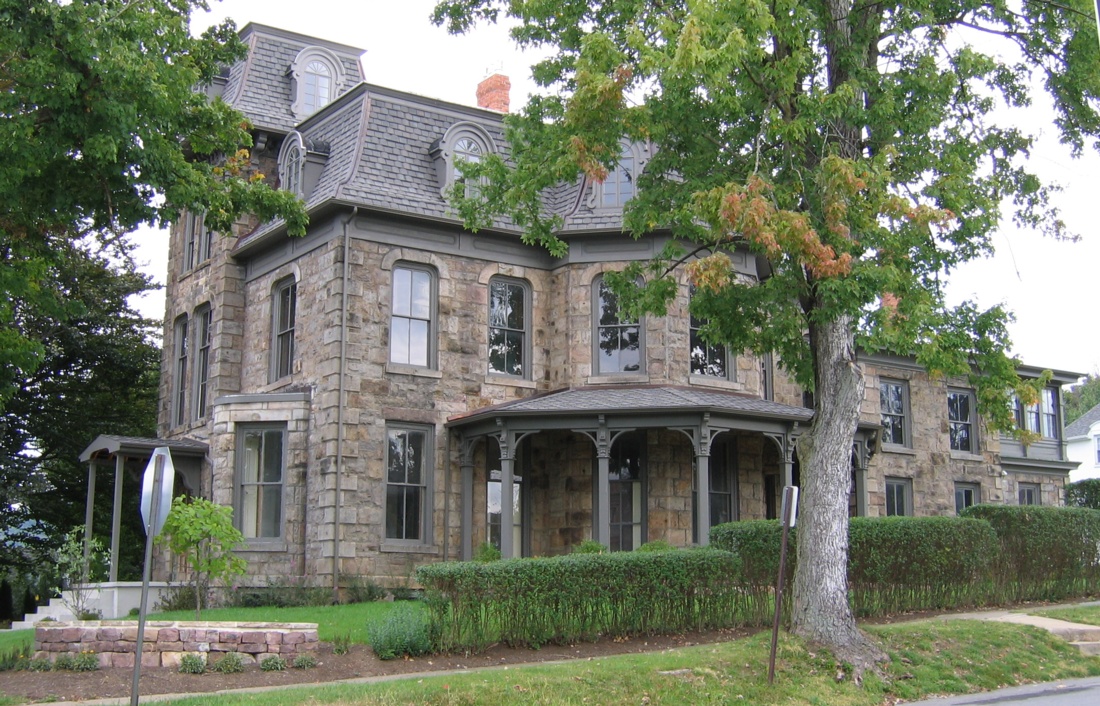 The imposing structure that sits on top of the North hill of Allegheny Street was one of many mansions that were built for the Valentine and Thomas families, in this case for Robert Valentine. They at one time owned many of the historic buildings of Bellefonte such as the Forge House, Burnham Place, and the Logan Forge Mansion just south of Axemann. They also built a home at 223 West Curtin Street for their daughter and her new husband, Evan Pugh, the first President of Penn State. This house was built in 1870 for Robert Valentine.
By 1811 Bellefonte had become a dream town in manufacture of iron. It was the Iron Age, iron was called the king maker, and the leaders were Ironmasters. The Valentines were running iron works in the area near Philadelphia. They decided to travel to the wilderness area called Bellefonte to witness the Bellefonte Iron Works. Its owner was John Dunlop, a young but highly-regarded individual who was only 42 years old. They did not come to purchase the business, but rather to learn from that young man. The trip was dangerous; one of the party died from effects of the journey.
In 1814 John Dunlop died in a mining accident. When the Thomas and Valentine families received word of the disaster, they were saddened but also elated with the opportunity. As the new Ironmasters, they were great replacements for the area's greatest hero. [Thanks to Dick Knupp for this narrative.]
This stone mansion is in Second Empire style. It was extensively damaged by fire in 2008 but has been restored. Read the story of restoration by Michael and Tara Immel.
Click here to view a gallery of historical images along North Allegheny Street